Olessia Maximenko: Southern Light
9/1/2021
Born and raised in a little fishing village in Siberia, Olessia Maximenko began her artistic path as a small child when her mother enrolled her in art school. After moving to the United States in 2002, Olessia found her way to Charleston and the Lowcountry where she found inspiration in our beautiful Southern world.
Keep scrolling to read about the inspiration behind some of the pieces in her September 2021 show.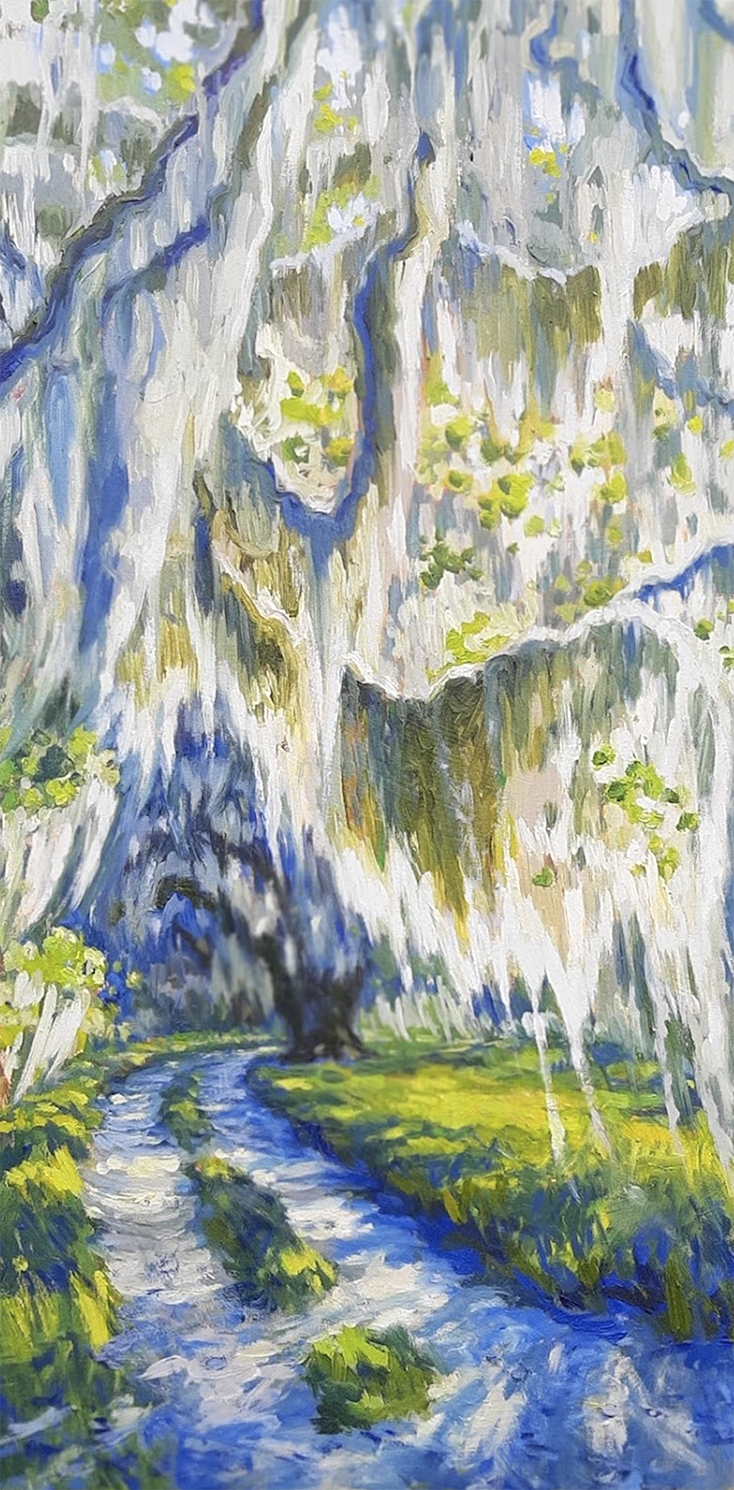 "Like outstretched arms, the branches of these ancient oaks reach out to welcome you into cool shelter from the hot southern sun" - Olessia Maximenko
"Georgia Island Moss"
Original oil by Olessia Maximenko
48 x 24 in. | Click for a closer look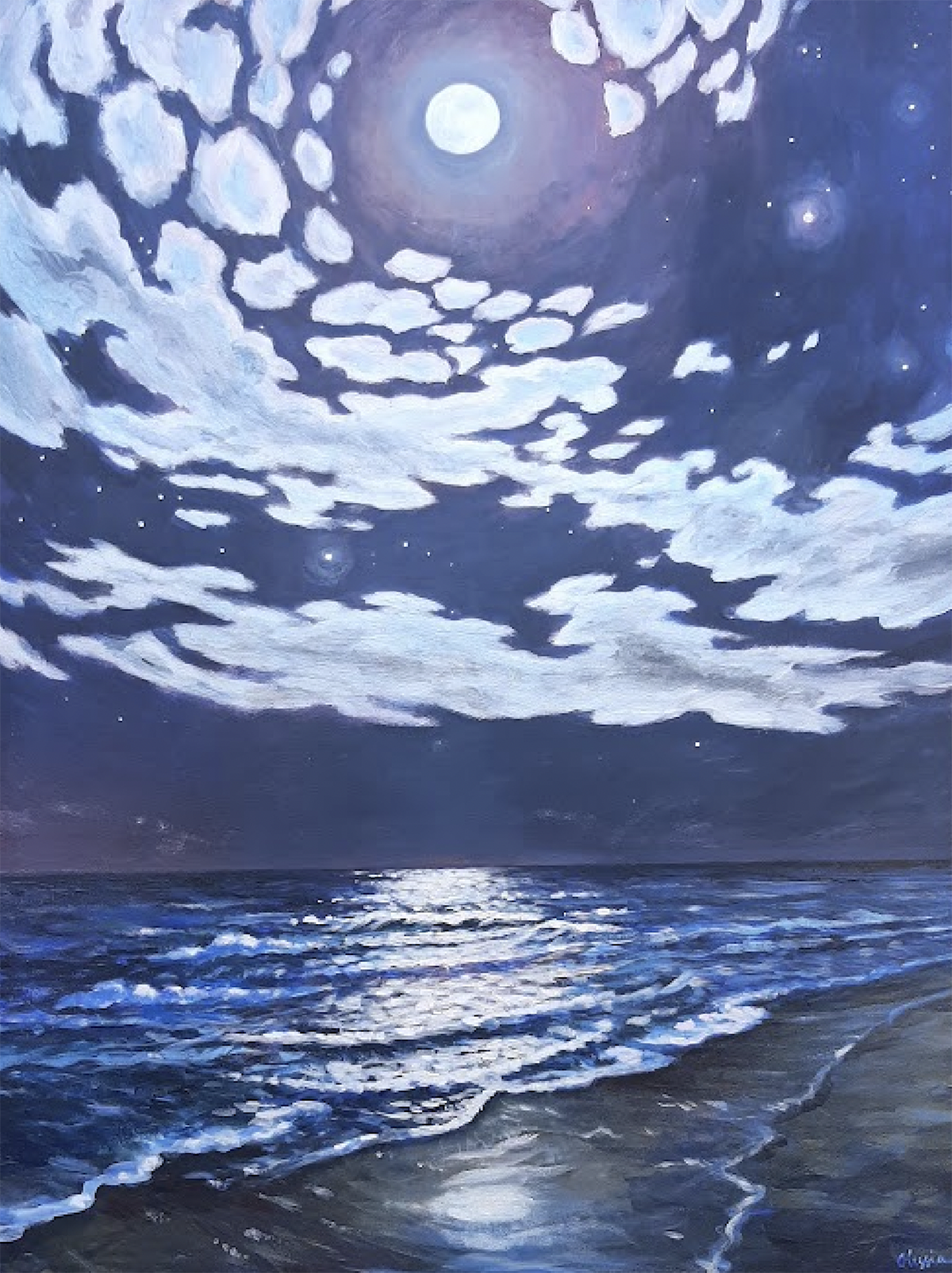 "When I paint with metallic paint my intent is to convey the colors of nature. It is difficult to capture what I feel when I stand in front of beautiful three-dimensional cotton candy like clouds. Whether it's the way the sun's rays pierce through pearlescent clouds as they dance across the sunset sky, or the shimmering reflection of an evening moon on the waves, leaving lustrous sparkles - like stars as bright as diamonds. It turns the sea into melted platinum. Metallic paint creates the fluid feeling of these moments and helps me capture the changing reflections of light. The mood and shade of the metallic paint changes depending on where you stand, the time of day, the weather and the lighting. The changing moments is yours to keep. Enjoy!" - Olessia Maximenko
"Folly Moon Folly Tide"
Original metallic acrylic by Olessia maximenko
48 x 36 in. | Click for a closer look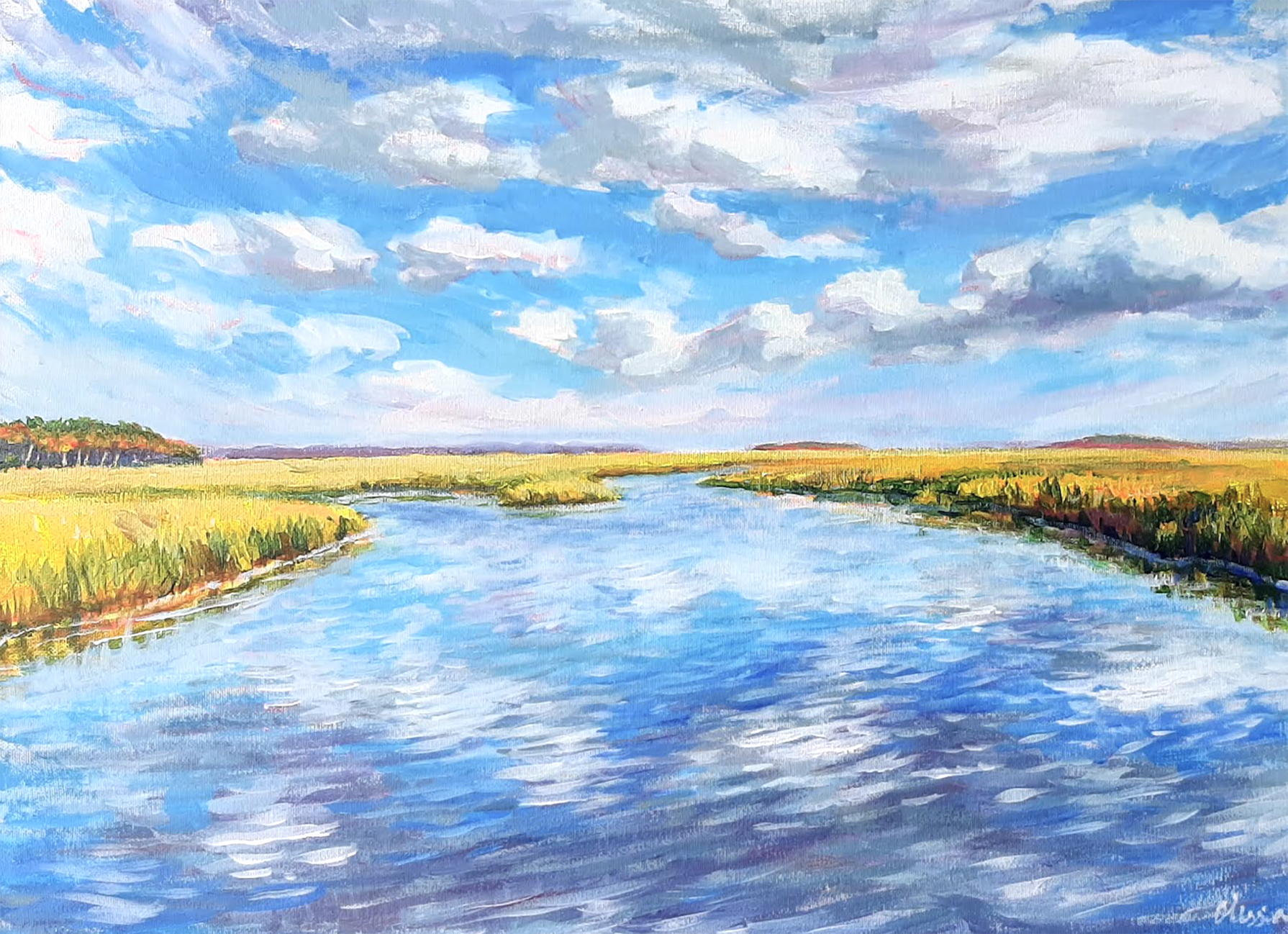 "I love marshes because where I grew up in Russia we didn't have anything like that. It's just a totally new thing for me; the pluff-mudd, the tall grasses, the noises, the smells. The endlessness of it. It's just so open and big." - Olessia Maximenko
"In Search of Altamaha"
Original acrylic by Olessia Maximenko
18 x 24 in. | Click for a closer look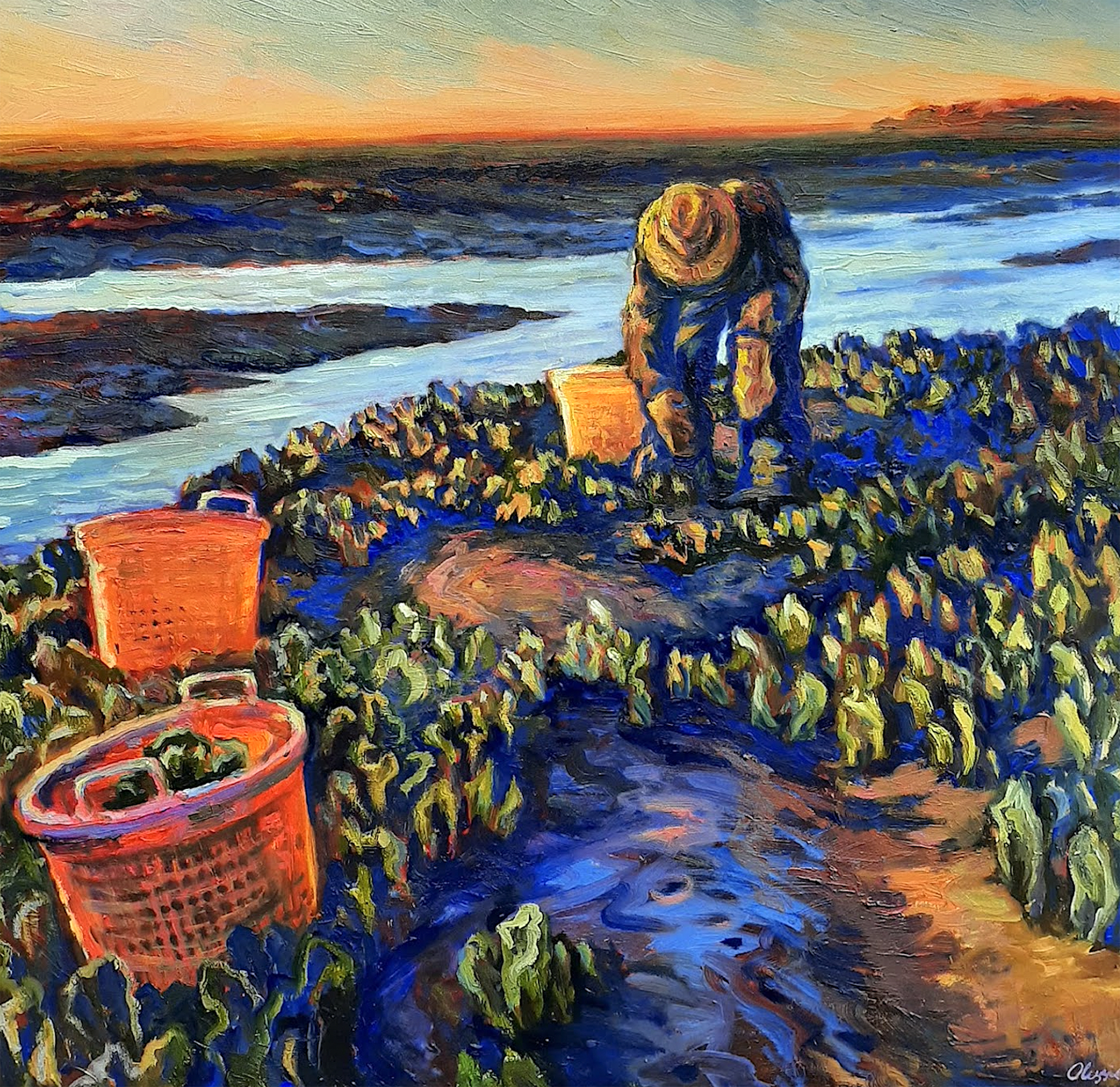 "Clumpy Glen reaches down for a fresh cluster of oysters as the incoming tide rises." - Olessia Maximenko
"Pluffmudd Horizon"
Original oil by Olessia Maximenko
40 x 40 in. | Click for a closer look