The next chapter for Hagan Fine Art
7/29/2021
Hagan Fine Art is excited to announce the opening of our new Showroom & Studio.
This beautiful, historic building located in the heart of downtown Charleston was built in 1802 when it first housed the goldsmith, John Darby. The building survived the earth quake of 1886 (needing miner reconstruction) and the city's updates in the 19th century. It now sits on its own little triangle of land, housing many different merchants over the years including the beloved restaurant, Celia's of Charleston.
It has been a great year of click and shop. Thank you so much for your support in our transition and for all of your recent purchases. We've been busier than ever, delivering art during the pandemic thanks to you!
Over the last 15 months of being an online only art gallery, we have learned that the most enjoyable shopping experience for our collectors and art lovers is one that is personalized and uninterrupted.
Hagan Fine Art is excited to be 49 Archdale's newest resident and we invite you to schedule your next fine art shopping experience with us at our new showroom & studio, located at 49 Archdale St.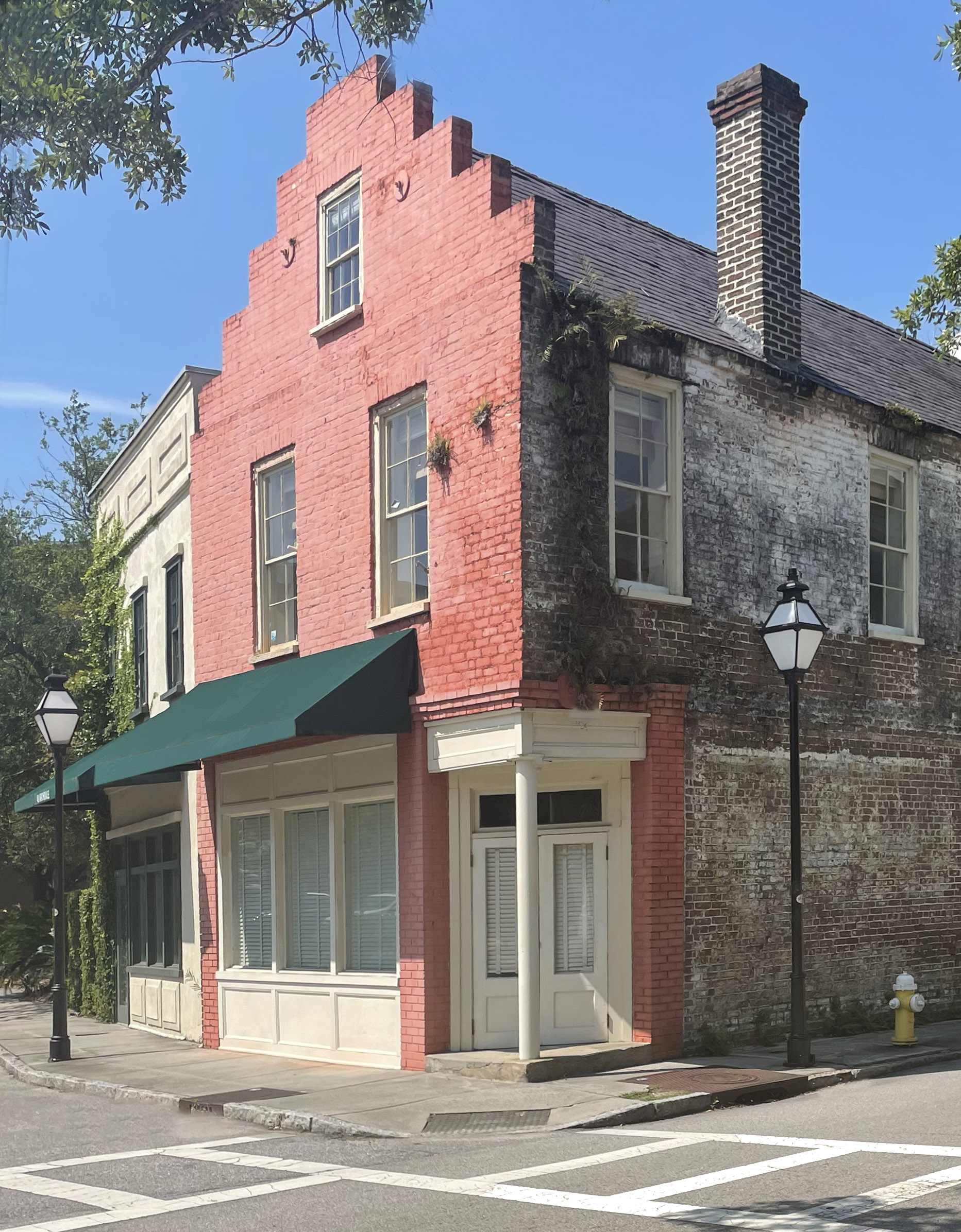 The artists of Hagan Fine Art have captured the excitement of our new building in a collection of original paintings inspired by 49 Archdale St.
The gallery will donate its portion of the sale of these paintings to our next door neighbor - the Memminger Elementary School's Art Department. We hope to inspire a love of creating in our neighbor children!