Steven Walker in Plein Air Magazine
7/27/2021
Bob Bahr writes about Steven's ability to capture nostalgia in his work, commenting that Steven "may be tapping into our collective idea of warm memories" with his choice of subject-matter.
The spread features 7 of Steven's beautiful paintings and delves into his process.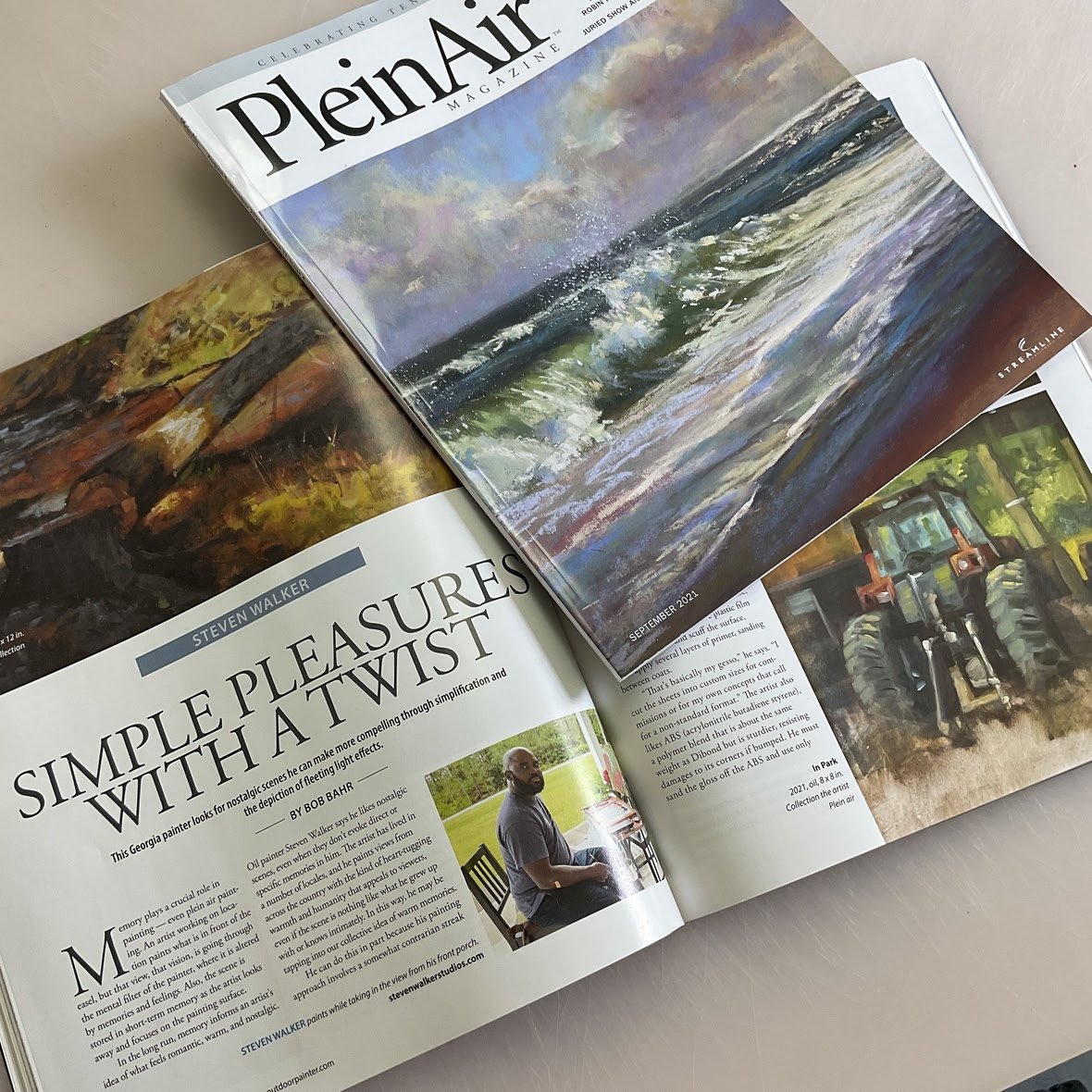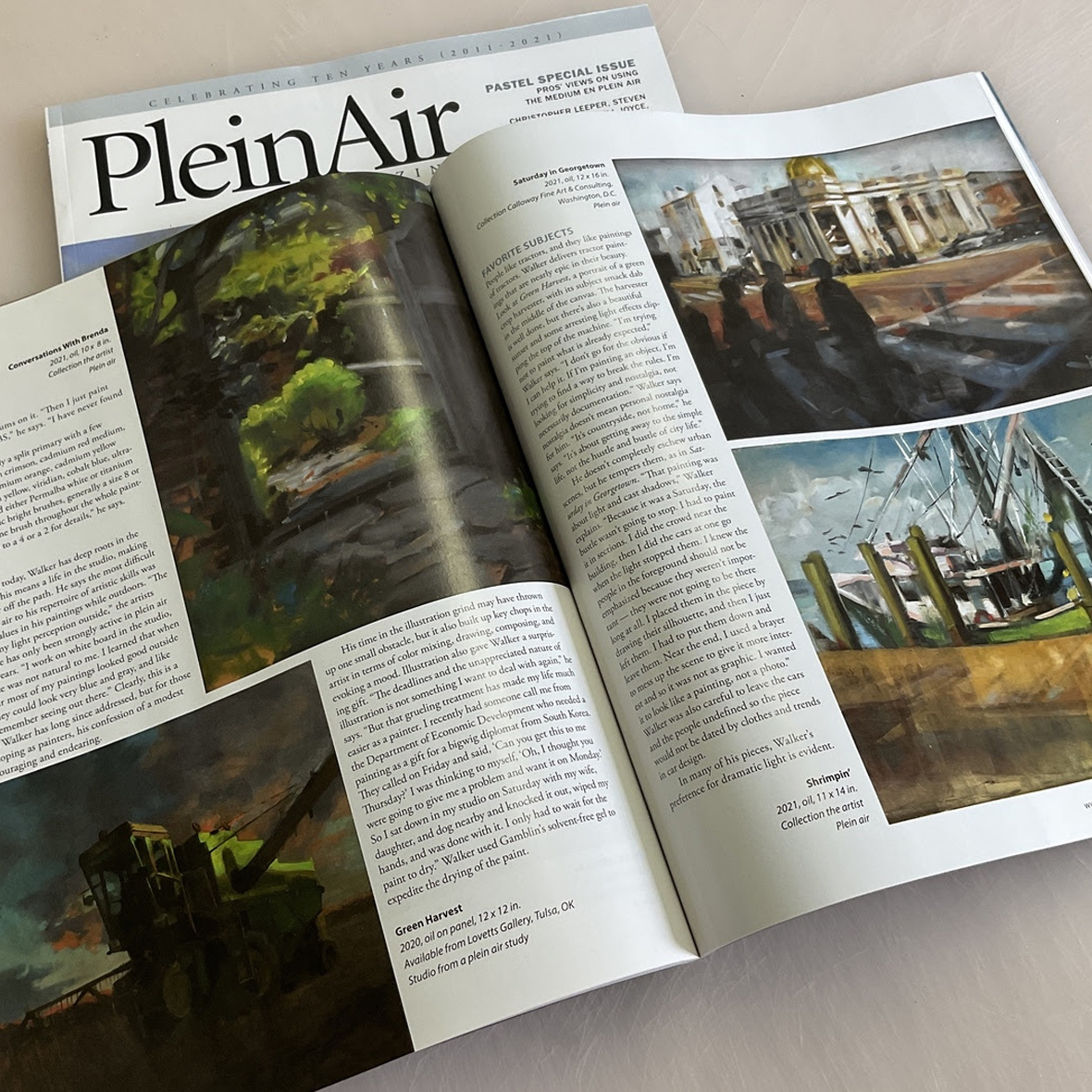 More exciting news from Steven Walker this month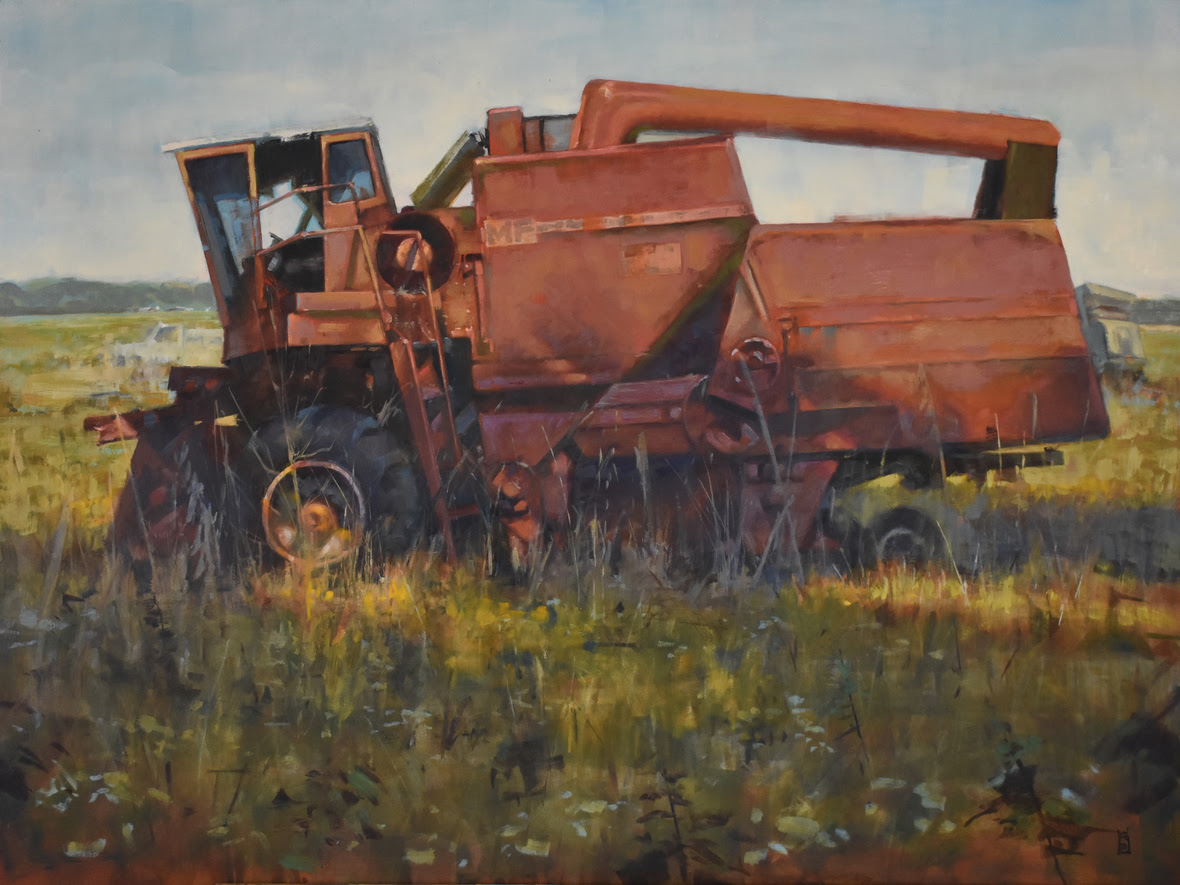 Steven Walker's "One Ol' MF (Massey Ferguson)" was accepted into the OPA Eastern Regional Show.
This 30 x 40 inch oil painting will be featured in the OPA 2021 Eastern Regional Exhibition being hosted in Bradenton, Florida, September 28 - October 22. This prestigious show aims to showcase the finest in representational oil paintings. There will be cash awards given out, including a $4,000 Best In Show award.