Interview: Joe Gyurscak
3/9/2021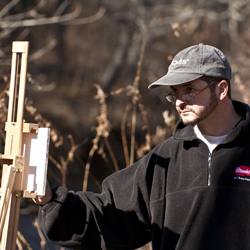 Joe Gyurscak
An interview with the artist.
Joe Gyurscak has 20 new plein air paintings for the March Show; By Land & By Sea and we have asked him to discus his art with us. Keep reading to learn more about his process and what makes his latest collection special.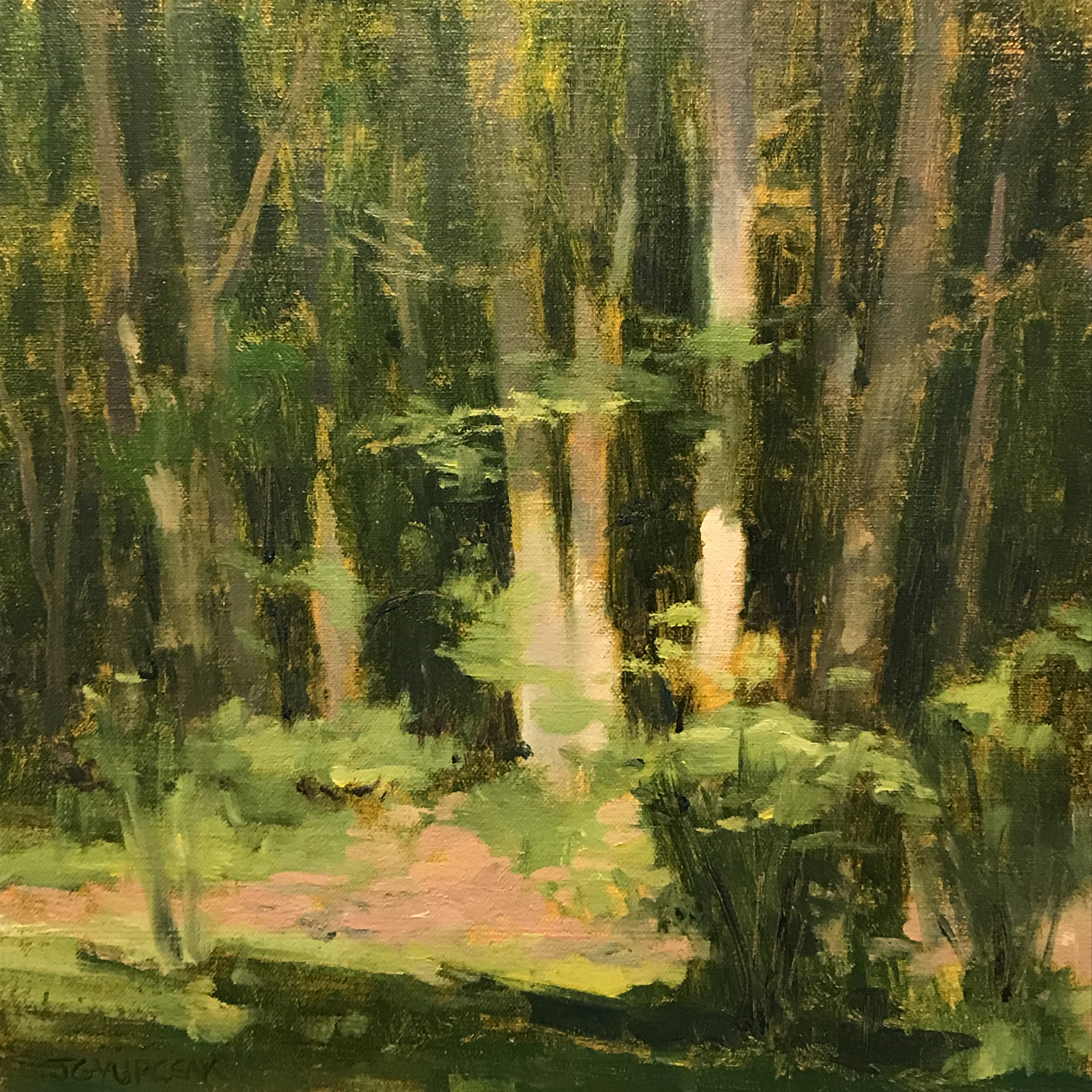 1. Why are you drawn to painting en plein air?
I am drawn to plein air painting because of its immediacy, it is that in the moment energy that excites me! I am attracted to various light situations but their common bond is seeing their abstract shapes first… regardless of the subject the scene must inspire me by the shapes first.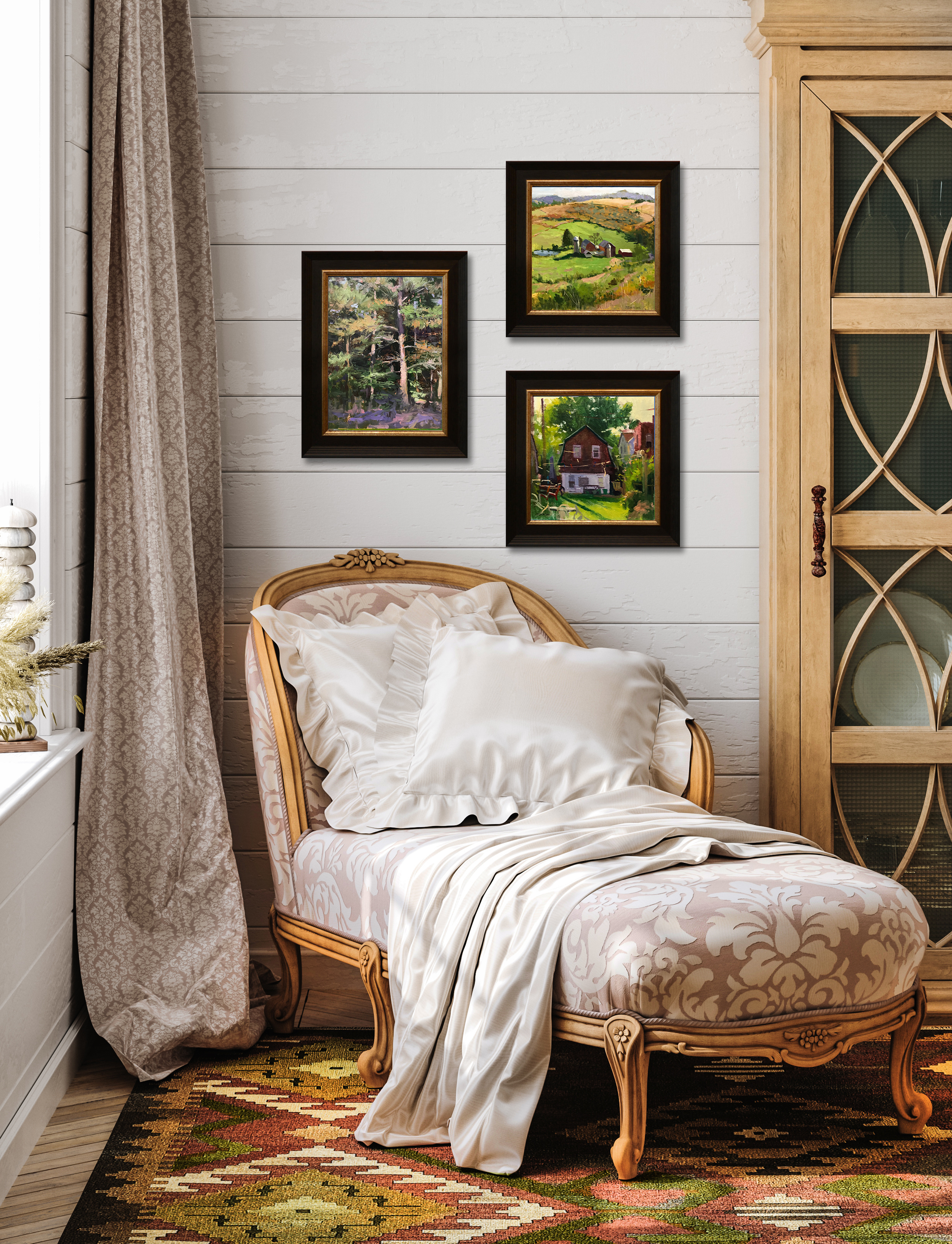 2. Your favorite brush(es) to use and why?

Once I am fixed on a scene I begin to block in large flat masses with my larger filbert brushes. Then I move to moderate size filberts in order to start to refine the painting passages. Once this is accomplished I may use either a small watercolor round brush or a very small flat brush to accent the details
3. Your favorite color(s) to work with and why?

I have an open palette of colors, I am not loyal to any particular colors. I usually will use 5 to 8 colors in a given painting. My favorite method of developing color in a painting is to mass in two distinct neutral mixture depending on coloration I am aiming for. One is dedicated to moderate light values and the other is moderate dark values… this sets the stage for me to build lively color in the successive layers of the painting.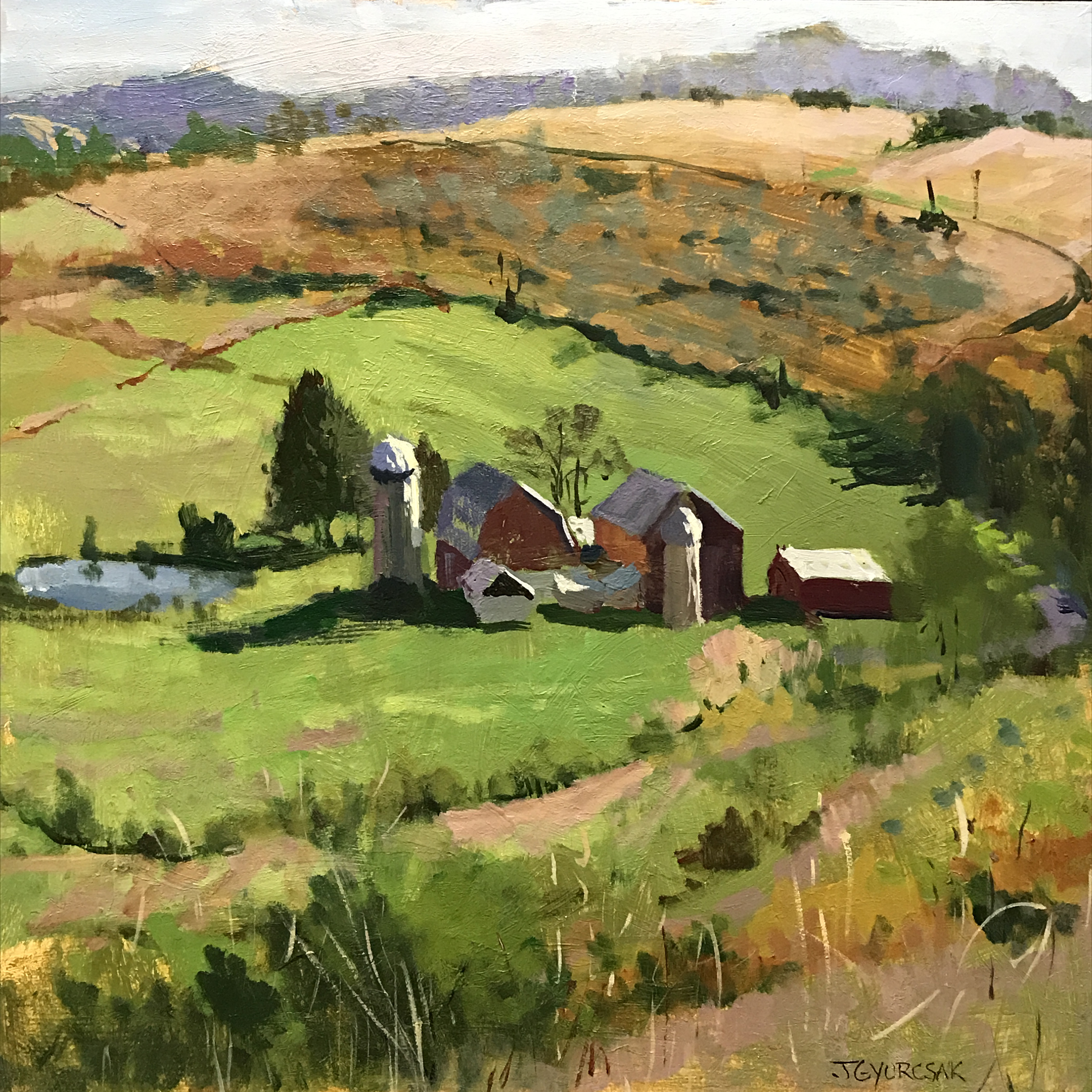 4. What is your attraction to painting in rural/farm areas?
I like the challenge of distilling complex scenes and nature's randomness down into abbreviated paint passages. This collection of paintings focuses on a series of landscapes that are forest interiors or farm settings. I enjoy painting these scenes because they are quiet and meditative. My desire is to convey my feelings and emotions about my subjects to the viewer.
Joe Gyurscak has 20 new plein air paintings that capture the landscapes that make our country beautiful. Shop the collection for a peaceful country escape and add your favorites to your collection.