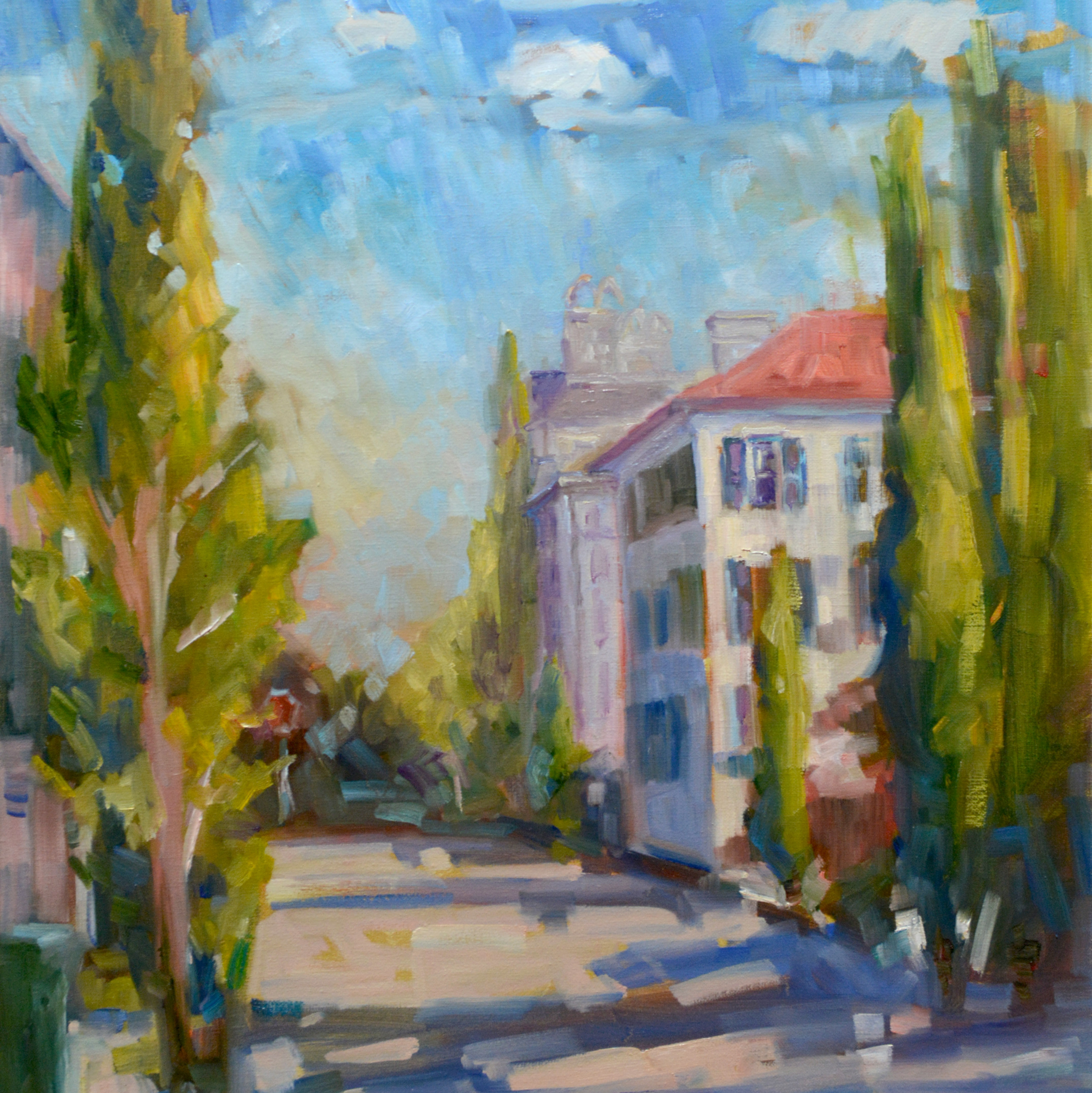 CHARLESTON STREETS & GARDENS
I have a severe case of wanderlust, but I think if I were marooned in Charleston it would be wonderful. Take a short stroll down any of our quaint streets and you'll see breathtaking & awe inspiring delights. Or step into The Hidden Art Courtyard at 177 King (through the gallery) and experience an authentic slice of Charleston at it's most interesting. Come let us inspire you...Karen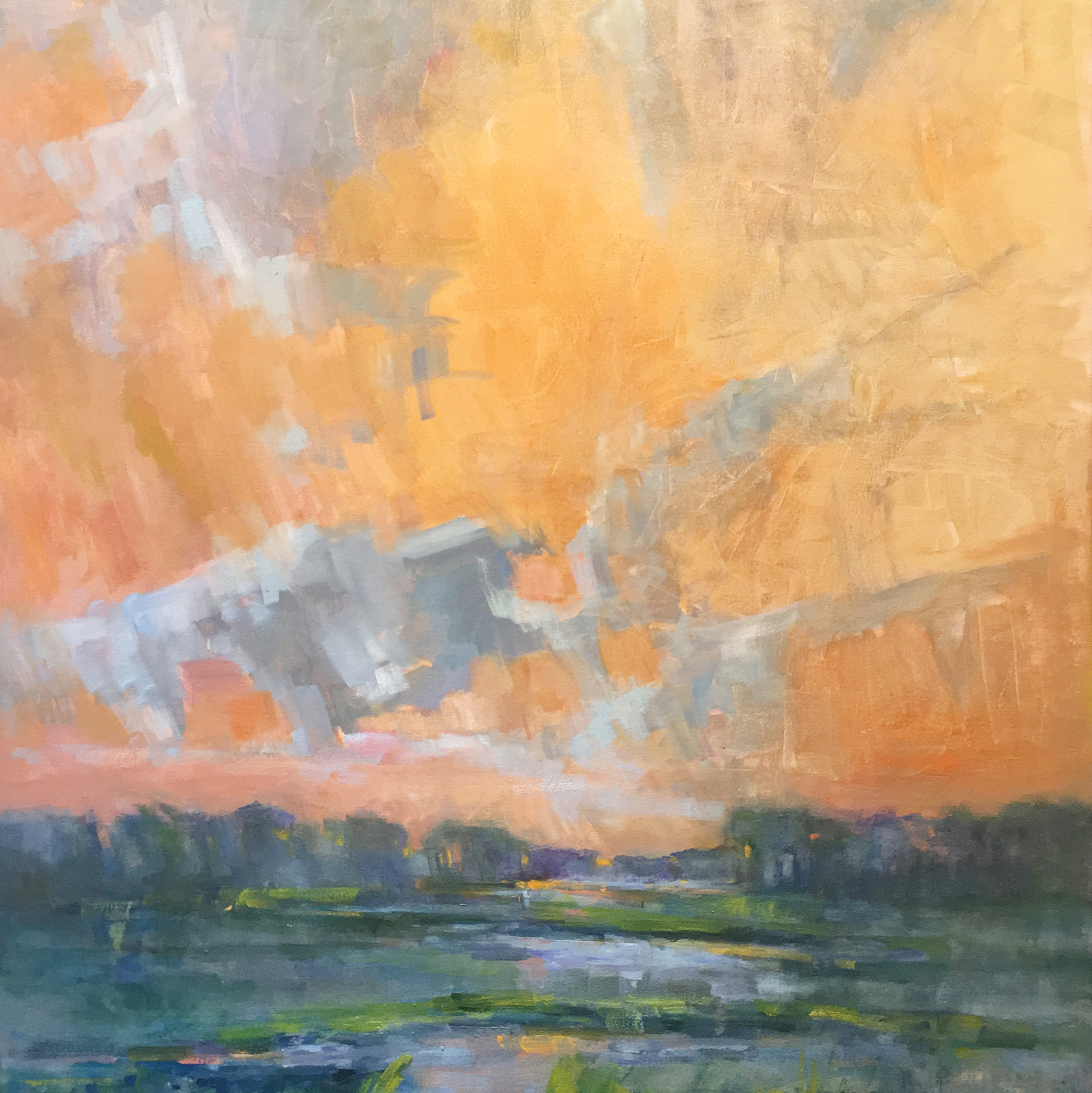 KIAWAH, SEA ISLANDS, CLOUDS, MARSHES & LANDSCAPES
In the South, the clouds in our sky are a huge part of our landscape. They sometimes play a starring role. Our skies around the Islands here are so vibrant.They're important to us, soothing, stirring & inspiring. I am struck by the beauty around me and I want to capture it and am so happy when I'm painting out on Kiawah or Seabrook or Sullivans Island.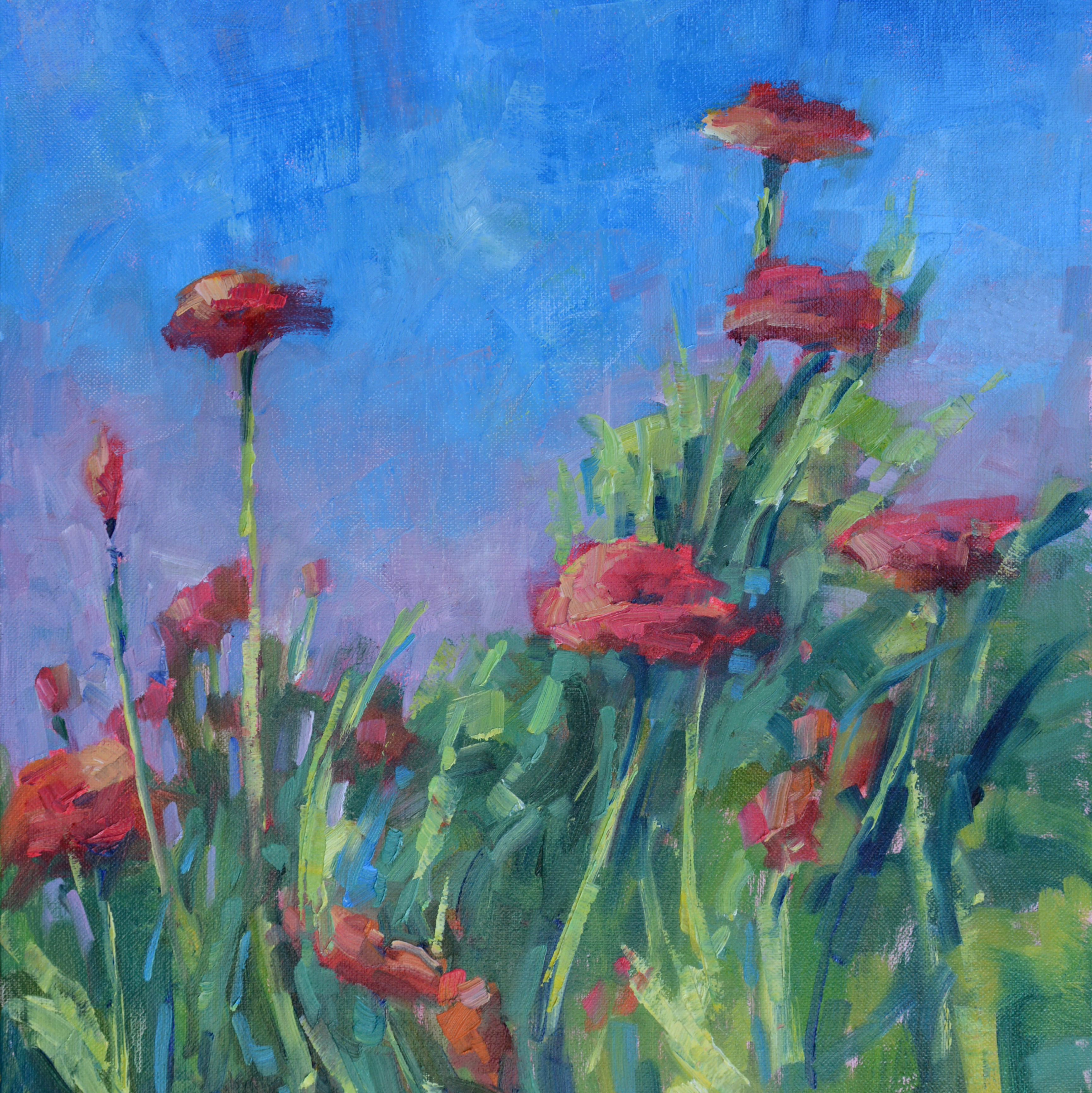 POPPIES, FLORALS & INTERIORS
My poppies are from the Contessa Hamilton's farm in Tuscany. I taught a painting class there each June, and mostly the poppies had started wilting by then. One glorious year when the weather had been particularly rainy, I was greeted with bountiful stands of red Italian poppies. Wild, growing everywhere. Lovely. The students and I spent loads of time studying them, painting them, picking and wearing them. Poppies continue to be a great inspiration to me, now working their way onto ever larger canvases.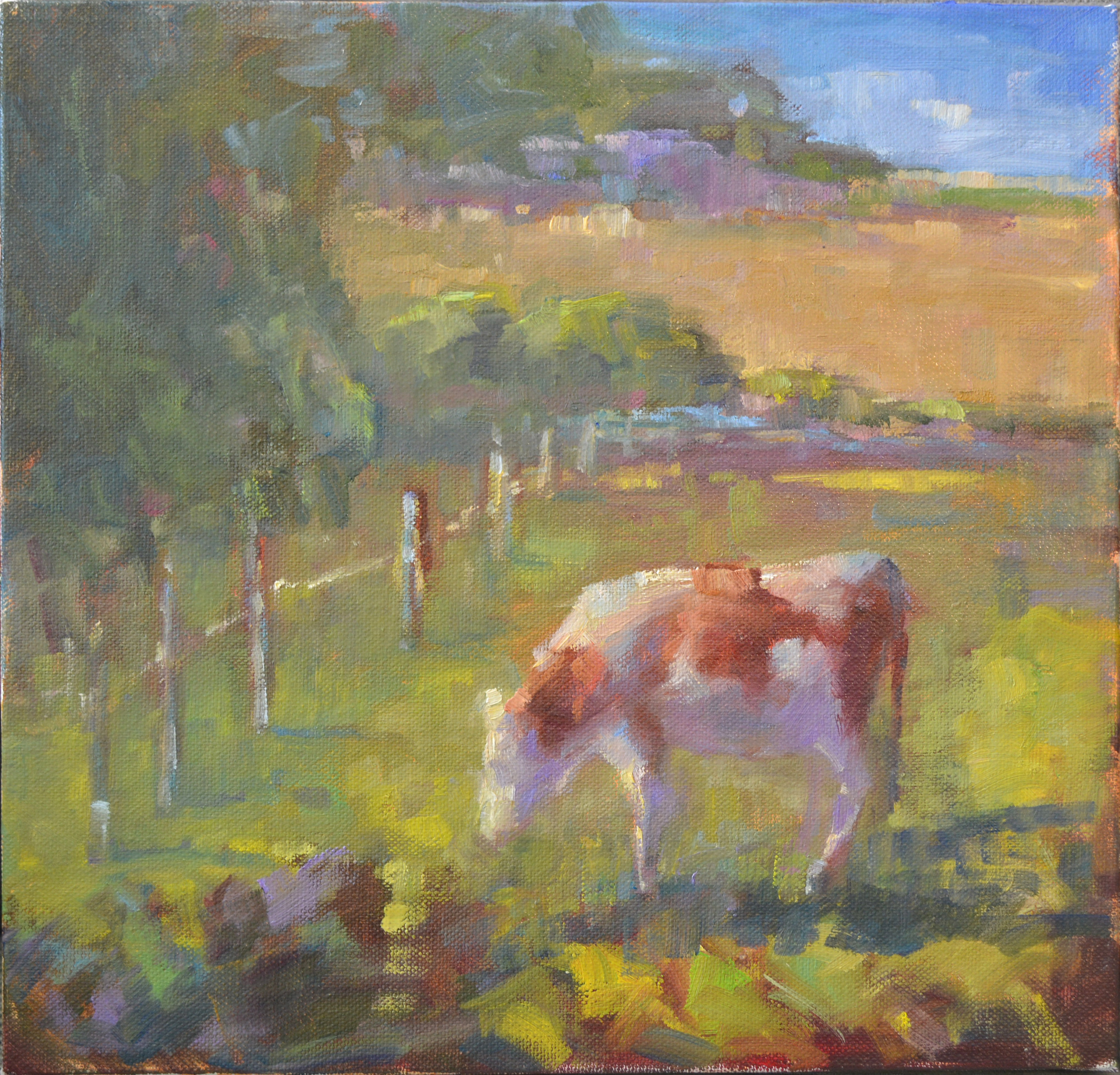 WILDLIFE & DOMESTIC ANIMALS
The animals I paint come from the shore birds that grace our harbors and soar over our marshes. The cows are from ranches around the South and the roosters of my Party Animal Series are from Rosebank Farms at Kiawah Island, SC.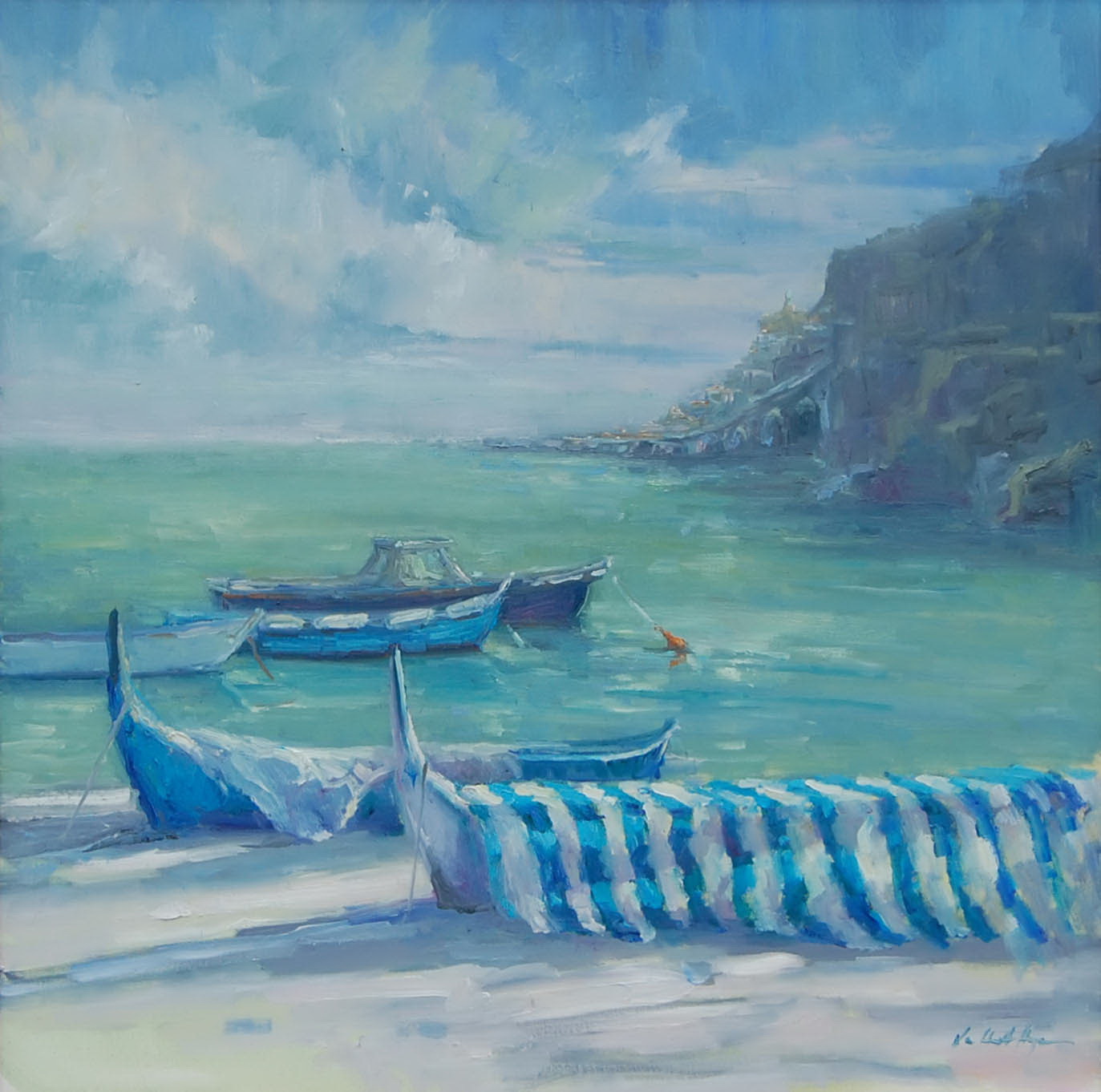 ITALIAN, FRENCH & OTHER EUROPEAN PAINTINGS
It's been a dream come true to be invited to teach and paint in Italy & France. I never understood why people returned to Europe every year. Now I thoroughly understand. Italy is a loving, lush, rich, vibrant, sensuous landscape. For several years we stayed at a Contessa's farm in Tuscany, then I taught in a richly restored monastery, after that, taught in a real working monastery on Lake Garda and most recently I've been teaching at a Grand Family Villa in San Giovanni d'Asso. Many of my smaller paintings are from those trips, the larger ones, done upon my inspired return. Want to go on the next trip with us?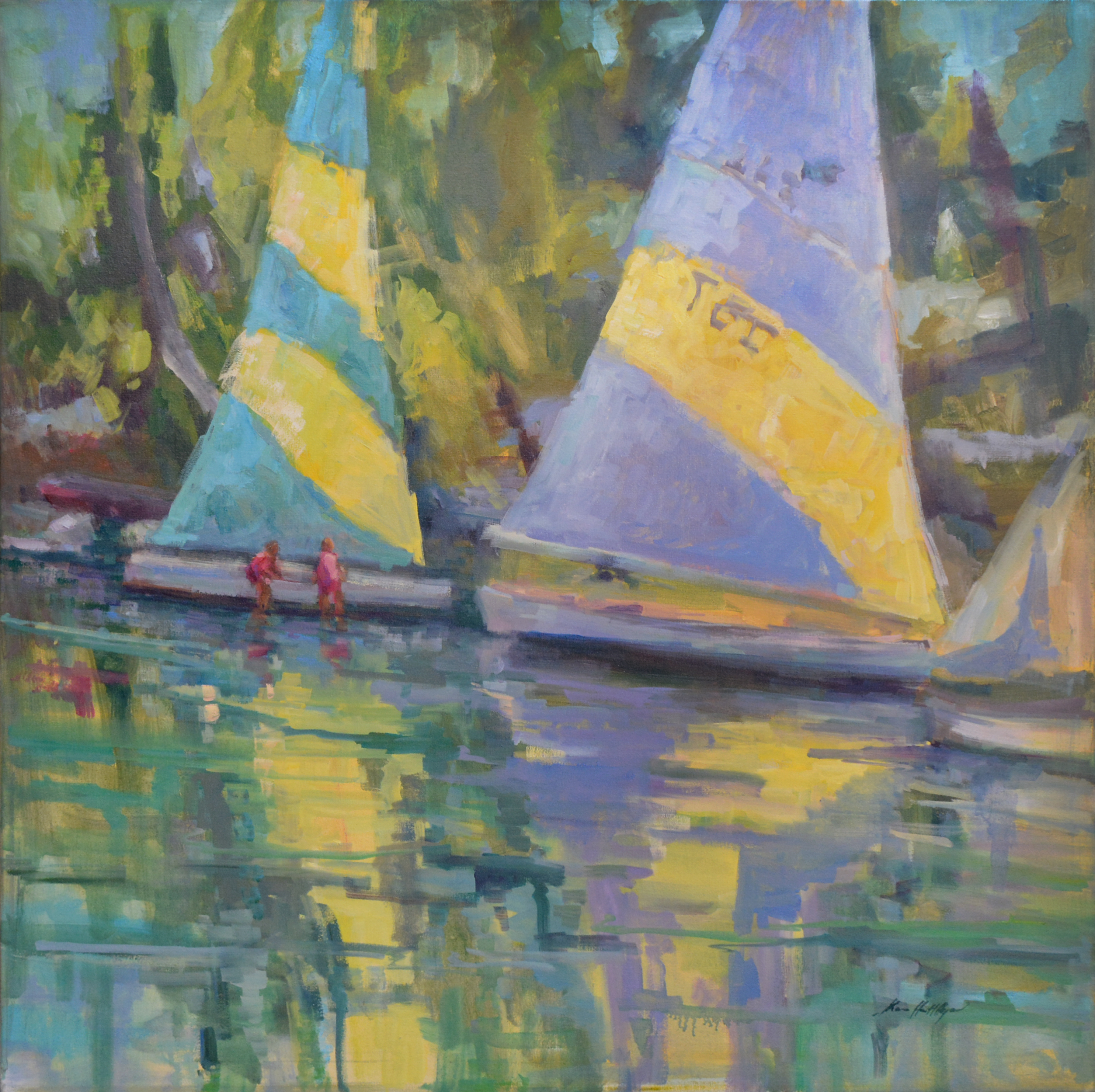 HOPE TOWN, ABACOS & OTHER ISLANDS
A decade ago, I had never heard of the Abaco Islands. After selling the house and moving aboard a boat (aptly named MY Plein Air), I set out exploring them. Titles like Hope Town, Marsh Harbour, Great Guana, Mermaid Rocks and Lubbers Cay grace the paintings from these tiny Bahamian Islands. It was an incredible two year journey through the quaint, sparsely occupied islands. I still go back to teach at Hope Town most winters.

NAUTICAL & GREAT HARBORS OF THE WORLD
At the water's edge or on a boat, it's where I have felt the most
at home. Before my odyssey of living aboard for 8 years, I could be found painting on the docks at marinas. There's something magical about boats; maybe it's the symbolism of a journey or adventure yet to unfold? Or the excitement and thepossibility of a little danger? It was certainly the most exciting thing I've done to date, living and painting aboard.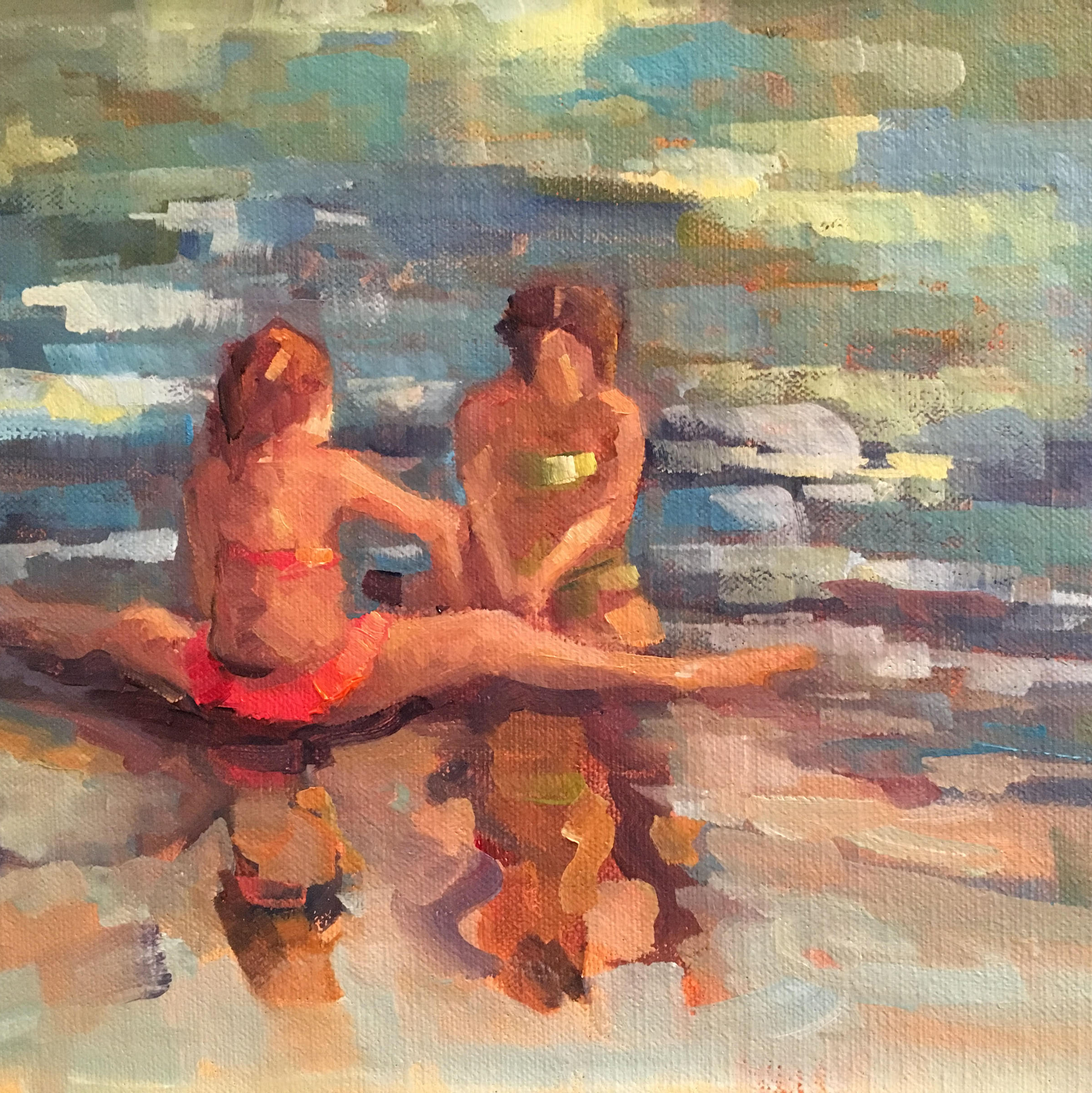 BALLET, BEACH FIGURES & ROMANTIC NUDES
My love affair began with ballet as a child when I was given a hand- me -down tutu. Many years ago I took a course at the Gibbes Museum where we sketched during ballet rehearsals. After that, I hired the dancers to pose in my studio which led to shooting photos during performances at the Charleston Ballet. Having the opportunity to observe the dancers backstage during performances is so inspiring. My paintings of dancers, children on the beach and of romantic nudes are always small in scale, but are a big passion of mine.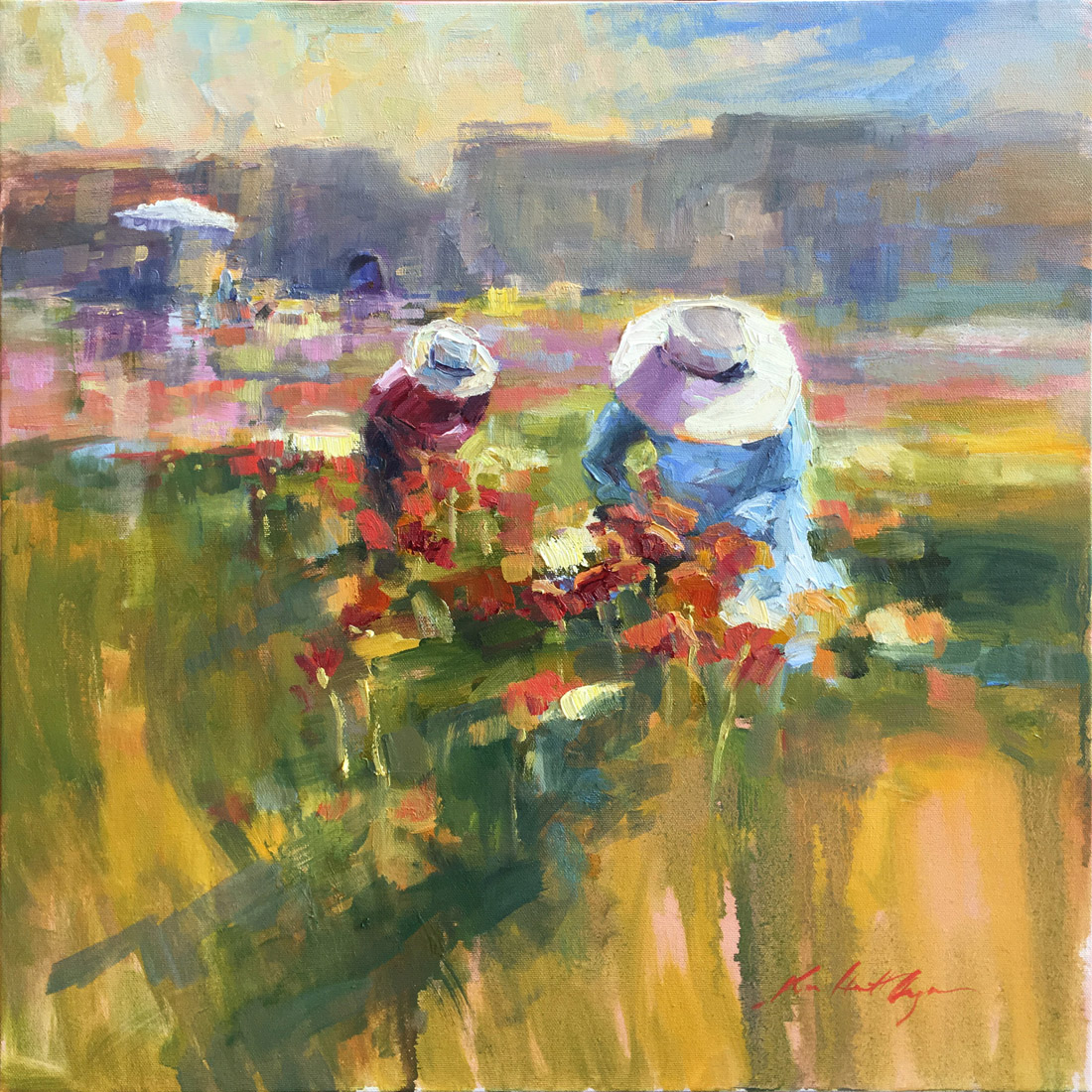 NORTH AMERICAN TRAVELS
Travels around the country, up and down the coast from Maine to Florida, to the NC Mountains and all the way to California are super inspiring to me. I'm almost never on a trip without my painting supplies. My little paintings are like my road maps of where I've been.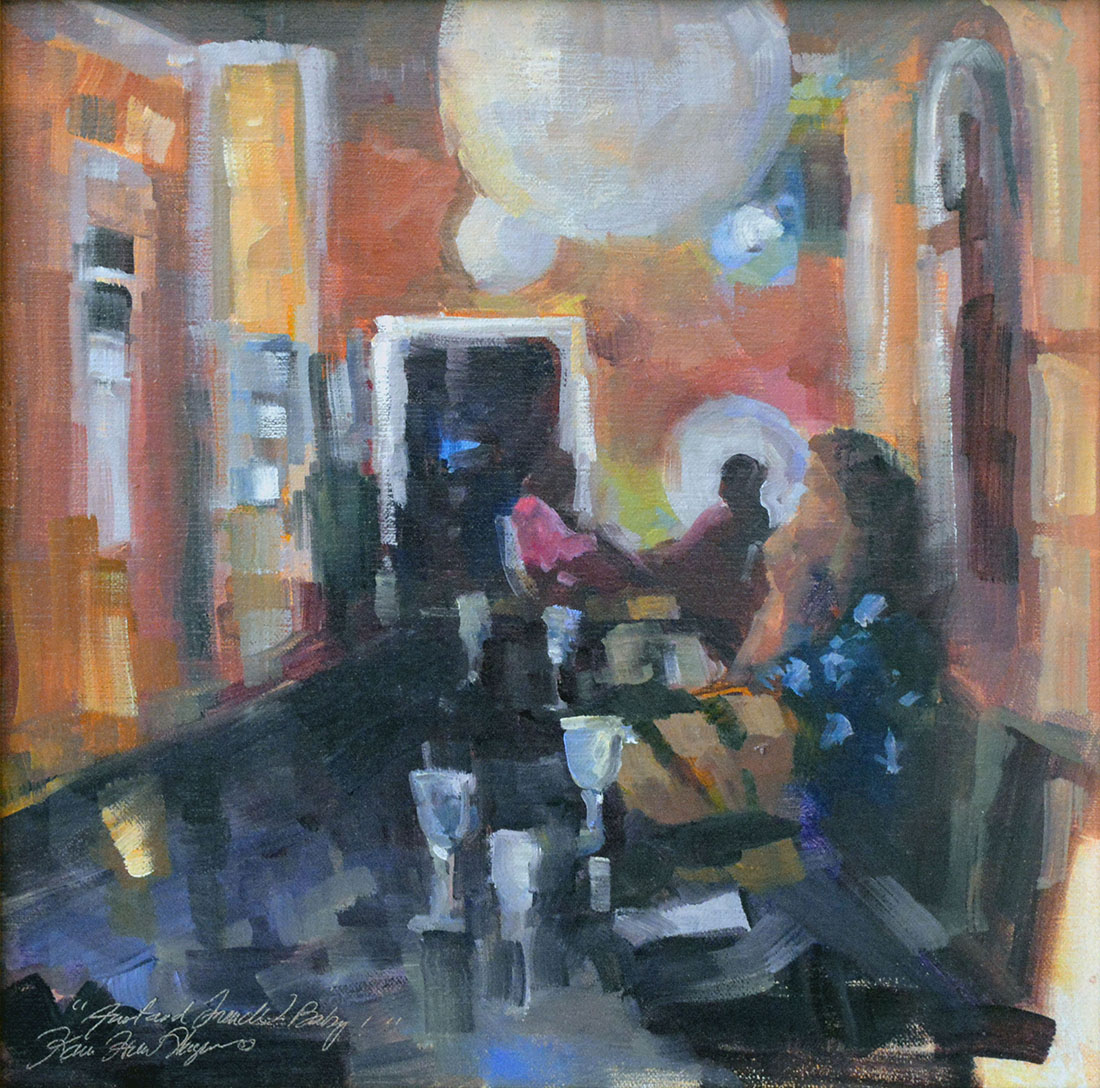 RESTAURANTS, BARS, OYSTERS & STILL LIFE
With Charleston being such a foodie town, it's only natural for me to want to paint our wonderful restaurant and bar interiors and the lovely dishes that come out of them. I find it very inspiring to watch what's going on in the kitchen or at the tables nearby when I'm out. I love walking by the windows of restaurants at night and peeking in to see our vibrant night light unfolding.